DAY 3 (30/04/2006)
Mr Steve came over to play with the car… We popped out for a bite to eat first to talk about the car and other stuff. By the end of the food, we had already built a world beating, class winning, sound-off/drag/racing/show car. In our minds… *grin*
Once in the obligatory old (yet stylish) clothes, we made a start. The target this weekend is to remove the remaining of the exterior (nose, wings, rear bumper), and see what in the engine bay needs to go. The 'persuader' came out to play for the first time today – a couple of the bolts on the nose simply needed to be cut off to allow things to progress.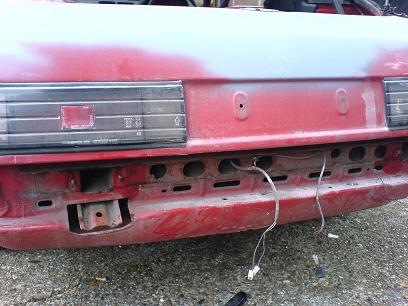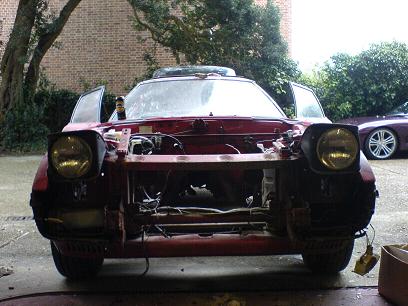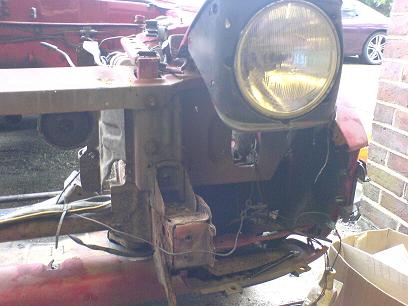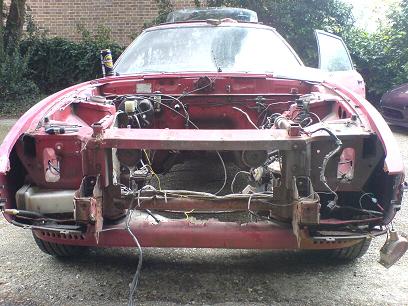 The rear bumper is off today – As I was, Steve is stunned at the condition of this car. Although it's going to take a while to sort out the tin worm in places, nothing structural seems to be badly affected. Finished about 5:30 today – going to start into it fairly gently…
DAY 4 (01/05/2006)
Today, the wings are off, and the undertray (a rotten piece of tin) are off. In removing the drivers wing, Steve has removed the heads off some of the bolts, so we are going to have to do something to remove those – Oh well. Steve has also gone through most of the electrics in the engine bay to see what can stay and what will need to go. Glad he's doing it, cos I wouldn't have a clue! Also, the dash has been removed. With the plans for changing the colour of the interior, it has to come out – and what a pig of a job! There are bolts holding the dash of a first gen that are nearly impossible to find, and spent much of the afternoon lying in various positions around the dash trying to grow an extra elbow to help me reach some of the sodding things. But by the end of the day, the front of the car is bare, the interior is bare, and things are going well.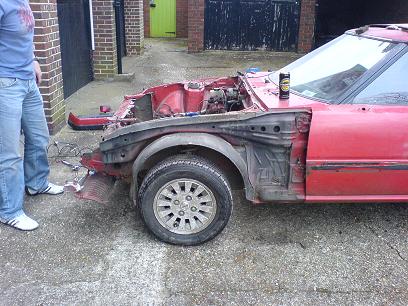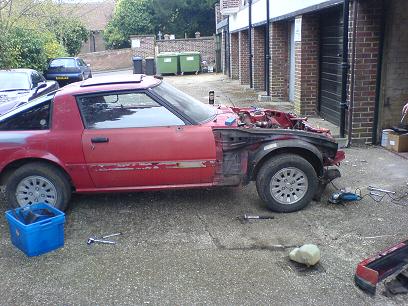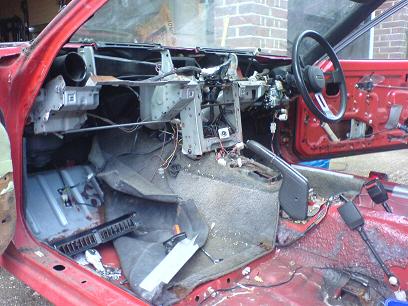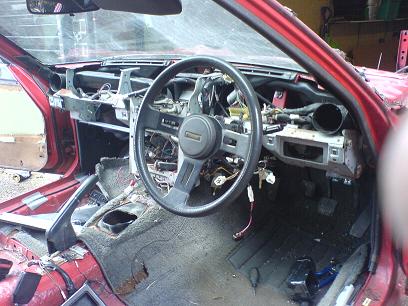 Yesterday, I was full of beans about the whole thing, and Steve was a little nervous about completing it. Today I am the one nervous about it, thinking we may have bitten off more than we can chew, and Steve is much more confident. We will do it though…